Testimonials
Always trying to go one step further we can now offer you the opportunity to speak to some of the people that have given us the following Testimonials.
Without asking them, some of our clients have offered to talk to you, our new potential clients and we thank them for this.
Therefore, if you would like to speak with someone that has gone through the learning curve and experience of purchasing or selling a property with Next Stop Almeria then please contact us and we will put you in touch.
Property Purchasers
Hello Paul,
After 4 years of searching for a property in Spain with many agents we would like to thankyou for your help in securing our property. The help and advise you gave us from the time we met was second to none and we would have no hesitation in recommending your company to anyone wishing to buy or sell a property.
We have had nothing but good things said by our new neighbours on how you pro actively carried out viewings and prepared the property for our arrival on completion.
We wish you all the best in the future as your company grows. Keep ahead of your competitors by doing the things you do best, reliable, honest advice.
Best wishes.

Sandra & Terry.
_________________________________________________



We came to Los Gallardos, Almeria, August 2014, primarily to stay for a short period, using the location as a base to find a permanent home in Spain. We met Paul Fullard at his Next Stop Almeria office a week after we arrived here, his professional, knowledgeable and approachable manner put us at ease immediately. He listened to what we were looking for, no mean task with two indecisive people like us, his attention to detail produced viewings to properties that perfectly fit our budget and requirements, without the hard sale treatment we encountered with other estate agents.
We had viewed the "Next Stop Almeria" website before leaving the UK, it's easy to navigate, and the details and descriptions of the properties are honest, so we were not disappointed when we viewed them, unlike some sites that stretch the meaning of "Habitable" "Good Decorative Order" or "A little TLC Needed".
Paul guided us through the Buying Process from the first offer to the completion date, answered so many questions, pointed us in the right direction when we needed help. Both Paul and his wife Diana have been amazing, found us rental accommodation for two weeks, at very short notice, while we waited for the completion.
Their help and guidance didn't stop once we had bought the house, Diana took us to arrange Telephone and Broadband connection, they continue to offer the help, knowledge, and guidance that has made this transition from the UK to Spain a much less stressful time.
Thank you so much Paul and Diana, we have and will continue to recommend "Next Stop Almeria" to anyone wishing to buy in this area, the service you offer is second to none.

Philip and Hilary Beard - Los Gallardos.
_________________________________________________



When we started looking for a property in Spain, we found "Next Stop Almerias" website, and we decided early on, that it was through "Next Stop Almeria" we wanted to buy a property in Spain. On this website we could find much useful information about procedures and rules in relating to purchase a property in Spain, and we couldn't find that on any other real estate agent's websites.

During the whole process of our purchase, we have had great confidence in Paul, and both Paul and Diana has been a great help to us, both in terms of bureaucratic and practical matters and it still is. We know we can always go to them if we have questions, and it is a great comfort to us.

Kim og Suzanne, Denmark.
Da vi begyndte at søge efter en ejendom i Spanien, fandt vi "Next Stop Almeria"s hjemmeside, og vi besluttede ret tidligt, at det var igennem "Next Stop Almeria" vi ønskede at købe ejendom i Spanien. På deres hjemmeside kunne vi finde mange nyttige oplysninger om procedurer og regler i forbindelse med køb af ejendom i Spanien, og det kunne vi ikke finde på nogen anden ejendomsmæglers hjemmeside.
Under hele processen i forbindelse med vores køb, har vi haft stor tillid til Paul, og både Paul og Diana har været en stor hjælp for os, både i forhold til bureaukratiske og praktiske forhold, og det er de stadig. Vi ved vi altid kan komme til dem, hvis vi har spørgsmål, og det er en stor tryghed for os.
Kim og Suzanne, DK
Kim og Suzanne, DK.
_________________________________________________



Testimonial – Next Stop Almeria

My wife and I came to Almeria region in October 2013 to research the property market.  We saw a number of agents in the Mojacar, Vera, Arboleas, Los Gallardos and Turre areas. Paul of Next Stop Almeria stood out as a positive and very professional agent who accepted that we could be some months before selling our house in France without treating us as time wasters (as experienced with one agent). We left having decided that we liked the Los Gallardos and Turre areas.

Once we had agreed a sale in France we came back to a couple of agents to have a serious look for a small house or apartment. Paul again stood out as the most organised and professional agent in the area. Viewings were planned to make the best use of our time and Paul provided details of each property plus a clear guide to the buying and legal process without any pressure to buy.

Having selected an apartment Paul passed on the offer which was accepted over the weekend and by the Monday we had briefed a solicitor who completed the sale within 3 weeks. We were delighted with the service provided by Paul and subsequently from Diane who helped with documentation at the Town Hall and lots of good advice on where to buy furniture and accessories.

In Summary this is the 6th country in Europe and beyond where we have bought and sold property and there is no doubt that Next Stop Almeria stands out amongst the dozens of agents we dealt with over more than 25 years.

Stewart - Los Gallardos.
_________________________________________________



Hi Paul and Diana,

I know that after the countless emails I sent you previously, things must seem strange without a word from me so just had to send one more.

Pip and I would like to express our thanks for everything you have both done to ease our way into this purchase although I know we must have given you both a lot of headaches on the way.

You have pointed us in the right direction to find the right solicitor, who has ,and still is, helping enormously in every aspect. The right currency exchange company. And also an insurance agent to cover our needs. All have treated us in a very friendly manner making us feel very confident with the attention they have given. Also the people you have recommended to do the jobs we may need in the villa.
Over and above all of these people are the two of you who have helped us so much and on a very friendly basis and made us so much more confident in our new venture.

Di has been absolutely wonderful by accompanying us on various trips to sort out matters that we would have struggled with such as
Town Hall matters, telephone set up and numerous shopping trips.

Paul has also been extremely generous with his tour of the area prior to buying and then again taking us to make arrangements for the legalities of us becoming residents.

All of this is way over anything we have ever experienced on our previous home buys and we would not hesitate to recommend you both and your business to anybody.

Again, thank you so much for helping us settle in and do hope we may have many years of friendship,

Regards,
Roger & Pip Brown - Los Gallardos.
_________________________________________________



My partner and I have recently completed on a purchase of a property at Vera Playa.

We purchased our property through local estate agents, Next Stop Almeria, represented by Paul Fullard.

To say that the process was completely painless is an understatement. Paul was completely trustworthy and truthful about the property we purchased and was a mine of useful information about everything else.

He guided us through the process of buying in Spain effortlessly and when it came to us asking question after question of where we could buy this or that for the apartment, he was more than helpful…nothing was too much trouble.

In our opinion Paul and Next Stop Almeria go the extra mile and were a complete pleasure to deal with. We would thoroughly recommend them to anyone considering a purchase or sale in the area.

We would be more than happy to discuss the matter further with anyone who would like more information.
Stephen - London.
_________________________________________________


In April 2012 I bought our apartment at Bahia de Vera through NSA.
I spent some months researching locations and costs and decided on Vera Playa and had numerous telephone conversations with Paul. Early in March I came out for two days to view. Paul arranged for me to see about 15 properties in various developments in Vera.
Viewing was great fun, interspersed with the odd beer but Paul did take me around the area and we even managed a coffee in Mojácar, a visit to a legal firm, a trip to get my NIE and we called into a currency exchange company. It was very busy 48 hours but there was no sales pressure and Paul's focus was clearly to make sure that I saw as much as possible to make my decision and to meet all the people that I need to deal with.
Having given the lawyer a Power of Attorney and having made the decision to buy, the process itself was easy and six weeks later, I was the owner of an apartment.
I did once have a property in France and I know how difficult it is trying to organise a property by remote control. With the apartment it has been a totally different story. With Paul and Diana's help, we have had the place decorated, renewed some of the white goods, got rid of some of the inherited furniture and purchased new stuff. Additionally, on our visits, Di has been able to suggest where to go to buy what we needed to make our apartment a home. This has saved a great deal of time and effort and has meant that we had our apartment as we wanted it in a matter of weeks.
From viewing to purchasing to ownership, NSA has made this an enjoyable and fun experience and their strap line of "your eyes and ears in Spain" is well deserved and very true. We have also met some very nice people in this process.
Peter - Aylesbury.   
________________________________________________


Now don't stop reading this it could save you time & money!

My wife & I have recently completed the purchase of our very own apartment in Vera Playa Naturist zone & all went smoothly, only thanks to Paul of NSA.

On reading the testimonials on his web page I see they are full of praise that is truly well deserved but I hope relating our experience will enlighten the reader why to choose NSA.

Through experience, most people are rather doubtful of salespersons' honesty & integrity 'lies to get a quick sale'. We have all been there.
When we first started looking for a property earlier this year we saw some that took our eye in a well known Spanish Estate agents window. (I refer to them as 'Semtex' as it could have blown up in our faces).
We saw some properties with one of their agents but our communication with the agent was rather difficult because of our ignorance in speaking Spanish. I searched the web & found NSA & they actually had our preferred property also for sale! The thought of an English Agent was very appealing so we contacted them requesting a viewing.
It was at this point we discovered Semtex had been far from honest. We had foolishly signed a document (in Spanish) that was not what we were told it was and told other untruths (in fact pathetic lies) by this particular agent of Semtex.

When we met up with Paul I treated him & what he said with great caution, now distrustful of all Agents in general. From Currency converters to Solicitors he recommended I had doubts of sly deals & back handers & thought I could do better.

As time went by and I wasted a lot of my time, (& money) I found out myself, everything he said was true and every service he recommended the best available.

We viewed the property with Paul & made an offer but sadly it was rejected. We obtained our NIE numbers & POA with our Solicitor María Maroto Perez (Mundi Abogados) who we highly recommend & returned home confident we could purchase from the UK, but just before we left we were introduced to a local 'independent' Agent.
Only days went by before he informed us of a property at a fantastic price. Unfortunately it turned out to be too good to be true.  It only cost us frustration at the time but in reality it postponed us making another offer via Paul for the apartment we have bought & probably cost us £1500 as the exchange rate was superb at the time.
So in early Sept 2012 we were back, made another offer that was accepted & all was finalized on 27th. Quick & easy.

So if you want to buy (or rent) anywhere in Almería contact NSA. Paul is the man.
We now think of Paul as our friend.

Thanks Paul.

Antony & Linda - Manchester.   
_________________________________________________
As a business owner, it is my experience that the critical factor for any successful transaction is the removal of any worry or doubt for the buyer. This is significantly more important when dealing with a major investment such as a property purchase. Gain a potential buyer's trust & make them feel relaxed & confident with the process & ultimately, the decision becomes an easy one.
Next Stop Almeria have clearly recognised this as their philosophy of "treat others as you would want to be treated" clearly demonstrates. NSA literally hold their clients' hands throughout the entire process, providing constant advice, reassurance & guidance at all times. Their ability to walk the customer through the potential pitfalls of buying & out the other side unscathed is positively refreshing & clearly puts them head & shoulders above the competition.
Furthermore this unrivalled level of service does not end on completion but continues for as long as the customer has a need. This leaves a "great taste in one's mouth" & I truly believe this to be their unique selling point.
I am certain during this challenging climate that NSA will go from strength to strength while other less worthy agents falter.
Mark Reid - Damasco Packaging Supplies and Consumables.   
_________________________________________________
It is almost impossible to put into words just how happy we are with everything you have done for us, from the initial contact via email in early 2011 where we gave you a comprehensive list of wants and desires for our potential purchase in Spain to the night, or should I say morning that we picked up the keys from you to our fantastic apartment in paradise in April 2012, (1.30 in the morning I seem to remember, Sorry).
We first came out to meet you in September 2011 and you had put together an excellent portfolio of properties for us to look at to the exact specification and requirement we had given you. The only problem was we then completely changed our minds about what we wanted, or Jen did if you recall.
From then on we must have put you through hell chopping and changing our minds but you picked up on exactly what we were really looking for and came through with the perfect selection of properties, including one that we found on the internet which you arranged for us to see.
We loved this property but you picked up that all may not be as it should be, you then went away and spoke to María (the excellent Solicitor) who you later introduced us to and you were absolutely right there was indeed a problem with the paperwork on this property and you saved us from what could have been a very expensive mistake.
You then found us the property we own today and walked us through every step of the way from offer to notary and through to completion and to this day you are still proving what great people you and Di are, with our daughters out for a week and the boiler giving problems, one call to you and all was dealt with.
What can I say other than Thank you both for the service, the laughs and now the friendship, you took away all the hassle and just did a fantastic job.
Thanks for everything and we will see you very soon.
Trevor and Jennie Miles - Regional Sales Manager British Gas.    
PS You might have to edit this slightly to get it into your testimonial page!!!  Difficult to put into fewer words how grateful we are for your continued excellent service and help.  Here is to many years to come of visiting Spain and catching up for a drink or two!!! 
________________________________________________
We just wanted to put a few words together to try and express how simple, fun and enjoyable you and Di have made the buying process for us over the past few weeks.

From our first meeting in February where we viewed the development in Palomares, your advice and knowledge have been invaluable to us.  In fact, a measure of the trust we have in you has to be the fact that when we couldn't get the house we wanted, and had to return home and you got in touch saying there was another one we could try for, we put in an offer while still in England, having not seen the actual property! We knew that if you said it was a good buy, then it would be.

From then onwards everything was as easy and straightforward as it was possible to be.  You introduced us to Maria (solicitor) who took us through every step of the process and made sure we were happy with everything and, you were always there with us. In fact, on one occasion, you came to the office from a wedding - above and beyond the call of duty!
So in a few short weeks we have gone from offer to completion and are now the proud owners of our very own place in the sun.  It is not just your professionalism as an Estate Agent that sets you apart but all of the things you do to make life easier when living in one country and buying a place in another.

We are now looking forward to spending as much time as possible in our lovely house and hope that both you and Di will become friends.

Thanks for everything and see you soon.

Tracey and Neil Evans - Vodafone Retail Manager & Golf Professional.
________________________________________________
Next Stop Almeria supported us on every step of our house-buying journey in Spain; from our very first visit to view properties to collecting our keys at the Notary and all the bits in-between.

We would highly recommend Paul to anyone wanting a professional, friendly and efficient service.

Mr & Mrs S Whitham - NHS National Performance Manager.
_________________________________________________
After having stayed with friends in Vera and falling in love with Almeria my husband and I  were interested in viewing properties in the fishing village of Villaricos.

We did our research on the internet and found the site 'Next Stop Almeria' to be easy to navigate and very informative.  So we took the plunge, booked our flights and arranged to meet up with Paul Fullard from 'Next Stop Almeria'.

We met with Paul and he proceeded to show us around a large variety of properties in and around the Villaricos area.  We both felt after spending a few hours with Paul that he was someone we could trust and he was more than happy to answer all our queries and questions. 

A couple of days later we met with Paul and his wife Diana for a second viewing of an apartment we had been particularly impressed with.   After the viewing we went for a coffee and we discussed how we should proceed if we decided to take things a step further and make an offer.

After returning to the UK and thinking things over, we called Paul and made an offer.  Our first offer was refused but after a little negotiation and with Paul's help a price was agreed.  With lots of help and advice from Paul and Diana the purchase went relatively smoothly and 3½ months later we completed.

Paul and Diana have continued to be a great help, from organising electricians and air conditioning to ordering and taking delivery of furniture.  It is fair to say we would have really struggled to manage without their help and we now consider them to be friends as well as agents.
Mr & Mrs S Temperton - Bank of America Merrill Lynch.

______________________________________________________
Buying a house can be a stressful time, but you imagine it is going to be even worse when you buy abroad. Wrong!!
Our recent purchase in Spain had been a real pleasure from start to finish and one of the main reasons for that, is that we had the good fortune of dealing with Next Stop Almeria .
Their professional and friendly help and advice, allowed us to enjoy every step in the process.
Next Stop Almeria are more than Estate Agents, they are a complete service provider who put the purchaser at the centre of the whole process.
If you are interested  in buying in this beautiful part of Spain,  then do like we did and speak to Paul at NSA, you will not be disappointed.
Our special thanks also go to Di, the very best "back office" that anyone could wish for.
Mr & Mrs S Dimmock - HR Director Europe, Euromaster.

_____________________________________________________
Property Vendors
Dear Paul
Just a few words to express our gratitude for the way in which you sold our property in Spain. If anyone finds themselves in the same situation as us whilst thinking of selling their property, we would recommend they use Next Stop Almeria for peace of mind and no need to return to Spain for any legalities, as you arranged all that for us.
Once again thank you, with kind regards to you and Diana.

Chris & Lois White.
_________________________________________________



We found Paul very helpful whilst selling our property, he took a lot of pressure off of us with his professionalism and helped the sale to go smoothly.
Barbara & Jim Stripe - Dagenham, England.
_________________________________________________
Dear Paul,
Just a few lines by way of thanks for the efforts you put into the marketing and selling of my Los Gallardos property.
I felt comfortable and reassured from day one and confident that I had made the right choice in Agent. This was borne out by the viewings and the eventual sale of my property in what has been a very slow market. It was good to receive feedback after every viewing, and to be given constructive advice without pressure on the eventual sale.
Thanks again, Paul, for all your help.

Sylvia Borrill - Spain.
_________________________________________________



Testimonial to Paul Fullard (Next Stop Almeria)
We were glad to get your address from a colleague.
Since your first meeting you were a very friendly and competnet person.
The announcement on your Web page was very good with excellent and detailled photos.
Already at the beginning of the announcement, you found peoples for visiting.
The success was very quickly, so that after 3 months the appartment was sold.
The contact and informations during this period was excellent via email.
We will recommend you to other people asking for a real estate agent.
With many thanks

Josée & Richard - Luxembourg.
_________________________________________________



Maggie and I would like to thank you both for the professional way in which you handled the sale of our property. It was on the market for a long time and was with several other agents who over time we cancelled our agreement with due to their total indifference and take it or leave it attitude.
Even though we were friends and neighbours this never interferred with your professionalism, you always kept us advised with the feedback from potential clients and helped with solicitors and even disposing of unwanted items. Even though we are in the U.K. now you continue to help us with a few remaining issues in Spain.
To anyone considering using your services we highly recommend your company.
Best Regards.
M. Grosvenor-Weston - U.K.
_________________________________________________



Valoración

We have been very pleased with the performance of Mr. Paul Fullard. He did a really professional job, was helpful and friendly. We had nothing to do with the Sales Management and he completed everything to our utmost satisfaction. We warmly recommend Next Stop Almeria.
Paolo Pippi & Daniel Schupbach - Roquetas de Mar.
_________________________________________________



I just wanted to say thank you so much to you and Diana for everything the two of you done for me with regards the sale of my property.

From the very beginning the service and professionalism was absolutely spot on and the information flow was exceptional (which really came in handy as I was stuck in England throughout).

I really cannot fault a single part of the service and have to say that agencies both in Spain and the U.K. could learn a lot from how you guys worked with me.

I would have no hesitation in recommending you guys to anyone, either looking to sell or buy, and in fact would tell them to look no further than yourselves.

Once again thanks for all your help and I wish you both every success in the future.
Mr P Van Nuland - ICAP Post trade risk & information services.

______________________________________________________
Property Rentals
We cannot speak highly enough about the service provided by Next Stop Almeria. Words such as professional, trustworthy, considerate and efficient go hand and hand with what we regard as the best in their field.

In returning to my job at Aston Villa football club, they made the transition absolutely effortless.

Should you choose to select Next Stop Almeria we can guarantee you will be 100% satisfied with their service.

They were the most honest trustworthy people we met in Spain and we would highly recommend them.

Mr & Mrs T Gennoe - Head Goalkeeping coach Aston Villa FC.
________________________________________________
Paul Fullard at Next Stop Almeria took over the management of our property in Vera, Almeria, late in 2009. 

We were initially drawn to his flexible yet precise approach and personable character.  Since then we have been very pleased with his performance which has certainly reduced the stress involved with looking after the property and tenants. 

He has been proactive in getting everything organised, presents the accounts in a clear and concise manner and communicates very well to keep us up-to-date on all relevant matters.  Several maintenance items required on the property were executed quickly and without fuss.

I would be very happy to recommend Paul and Next Stop Almeria to anyone requiring property management in his catchment area.

Mr D Denyer - Senior Control Systems Engineer, Force India F1.

______________________________________________________
Thought I must drop you guys a line.

As you will know we had an agent, of sorts, involved in so called long term lettings.
I had to fly to Spain at the drop of a hat to catch them out, and sacked her for lying and being totally unprofessional, so we were naturally skeptical of another agent bearing the fruits of false over promise and under delivery.
Eureka......You two have been outstanding, in everything you said you will do, you have done, and more.
Not only have you never over promised, you have more then delivered.
This is an exception................
You have without question, taken on the owners' issues and concerns and made them yours.
Everything we have asked for has been delivered, with a smile and sense of humor and correct doses of reality.........refreshing.
I trade all day on the internet, with my business here in the UK, safe in the knowledge that after 2 years we have found a couple of Business likeminded people who are not only nice to deal with, but are hardworking and keep in continual contact.
Whoever you have coming to you, they can start to count their blessings.
Now put yourselves in a photocopy machine and press the max button.
Really appreciate your fab work.
Colum and Karen Cleary.

______________________________________________________
May I just take this opportunity to say that I paid a Company in Mojacar for one year to look after possible lettings for us and in the space of a year they were unable to deliver even one booking for us.

In the short time since we have been introduced you have done more for us than they ever did.

Your help and support is greatly appreciated and I look forward to working with you throughout the coming months and hopefully years!!

Anne.

______________________________________________________
I just wanted to drop you a note to say how much we have appreciated the first class service you have provided in the renting of our apartment in Spain.
We have found it so reassuring to know that we have a reliable & trustworthy agent to look after things for us. We have especially been impressed by the level of communication you have provided and the collaborative approach you have taken.
It has been a pleasure working with you, and we look forward to continuing the relationship in the future.
Jo & Bryan.

______________________________________________________
HOLIDAY RENTAL CLIENTS
Hola Paul,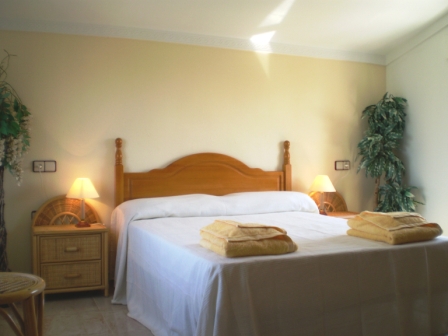 Hemos pasado 15 días estupendos; tu atención ha sido magnífica y estamos contentos de haber estado en el apartamento.
El apartamento ha estado bien equipado, la urbanización está muy cuidada, la playa está muy cerca, en definitiva todo muy bien. Lo recomendamos a nuestros amigos.
Esperamos poder tener oportunidad de visitaros de nuevo en otro momento.
Un saludo y hasta pronto.

Domingo Gómez - Madrid
(La Menara, Vera Playa)
Clic aquí para más información
Hello Paul,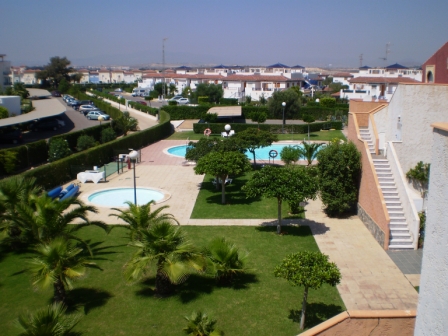 We have had 15 stupendous days, your attention has been magnificent and we are happy of having been in the apartment.
The apartment has been well equipped, the urbanization is very well cared for, the beach is very close, in definitive everything is very good. We recommend it to our friends.
We hope to be able to have an opportunity to visit one again at another time.
A greeting and until soon.

Domingo Gómez - Madrid
(La Menara, Vera Playa).
Click here for more information

_________________________________________________

Estimado Paul:

Hoy se me terminaron mis vacaciones de verano, y te mando este correo para felicitarte, por los dos maravillosos apartamentos que nos alquilaste.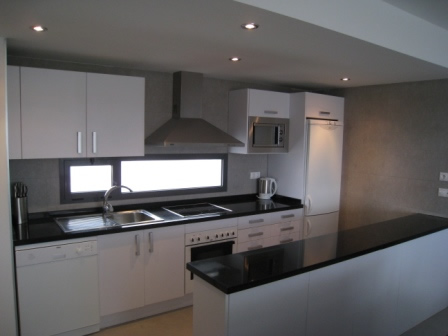 Nuestra estancia en Valle del Este ha sido estupenda. En líneas generales te diré que es el mejor apartamento que hemos alquilado en la zona en muchos años, nosotros llevamos veraneando en la zona desde el año 1995 y hemos estado en un montón de apartamentos, chalets y hoteles, pero ninguno con la calidad de este.

Todo esta fenomenal, así que muchas felicidades.

En mis sucesivas visitas a Garrucha y Vera, contaré contigo para el alquiler de apartamento.

Te reitero mis felicitaciones y te mando un cordial saludo, amigo.
Luis - Madrid.
(Valle del Este).
Clic aquí para más información
Dear Paul: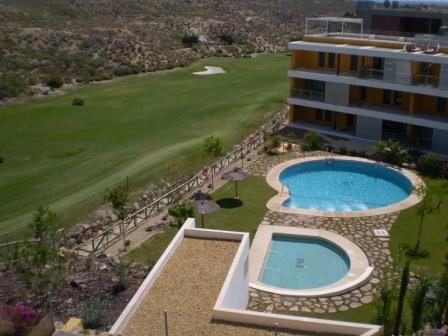 Today my summer vacations are finished, and I send you this email to congratulate you, for the two wonderful apartments that you rented us. 

Our stay at Valle del Este has been stupendous. In general lines I will tell you that it is the best apartment that we have rented in the area in many years, we have taken vacations in the area from the 1995 and we have been in a heap of apartments, chalets and hotels, but none with the quality of this. 

Everything is phenomenal, much happiness. 

In my next visits to Garrucha and Vera I will count on you for the rental of an apartment.

I reiterate my congratulations and I send you a cordial greeting, friend. 

Luís - Madrid.
(Valle del Este).
Click here for more information

_________________________________________________

Buenos días Paul. 

La verdad es que estuvimos muy a gusto y estamos muy agradecidos por todo.

Con casi toda seguridad repetiremos y con toda seguridad daremos tu dirección de correo a amigos y familiares que nos pregunten. 

Thank you very much!!! 
Saludos y hasta pronto

Alejandro - Sevilla.
(Al Andalus, Thalassa).
Clic aquí para más información


Good morning Paul. 

The truth is that we were very happy and we are very grateful for everything. 

With almost certainty we will repeat and with all certainty we will give your mail address to friends and family that ask us. 

Thank you very much!!! 
Greetings and until soon 

Alejandro - Sevilla.
(Al Andalus, Thalassa).
Click here for more information

_________________________________________________

Buenos días Paul,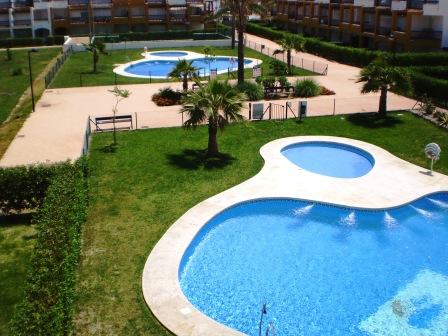 Nos gustó la estancia en Almería y el apartamento está genial. Me gustaría mantener el contacto para unas próximas vacaciones.
Un Salado.

Javier – Granada.
(Lomos del Mar II).
Clic aquí para más información


Good morning Paul,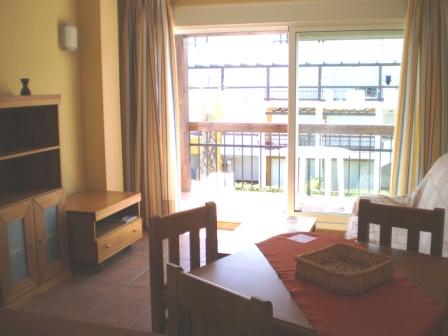 We liked the stay in Almería and the apartment is brilliant.
I would like to maintain the contact for future holidays.
Greetings.
Javier – Granada.
(Lomos del Mar II).
Click here for more information

_________________________________________________
Hola Paul,

Respecto al apartamento, todo estaba correcto.

Han sido unas vacaciones excelentes porque lo que buscábamos era tranquilidad y playa y eso es lo que hemos tenido. La casa está muy bien y me gustó que no haya un horario de utilización de la piscina.

Muchas gracias por todo y hasta la próxima.

Víctor - Madrid.
(Lomos del Mar II).
Clic aquí para más información


Hello Paul,

Regarding the apartment, everything was correct.

It has been an excellent holiday because what we looked for was tranquility and the beach and that is what we have had. The apartment is very good and I liked there there are not pool opening hours.

Thank you for everything and until the next one.

Víctor - Madrid.
(Lomos del Mar II)
Click here for more information

_________________________________________________

Hola Paul,
Hemos estado muy bien en la casa y todo ha sido perfecto.  

Lo único que nos ha parecido es que vajilla de cocina (platos, vasos, cuchillos, cucharas y tenedores etc.) había que tener más, ya que así se aprovecharía mas la carga del lavavajillas, pero tampoco tiene mucha importancia, la verdad es que está todo bien. 

Sobre vuestros servicios, todo perfecto, cuando henos tenido algún problema lo habéis solucionado al instante. Muchas gracias por todo. 

Saludos Cordiales.

Ana – Madrid.
(Al Andalus Thalassa)
Clic aquí para más información

Hello Paul,

We have been very well in the apartment and everything has been perfect.
The only thing is that the kitchen china (plates, glasses, knives, tablespoons and forks etc.) it would be good to have more, since this way you would take advantage to load the dishwasher, but it does not have a lot of importance, the truth it is that all is well.   

About your services, all perfect, when we had a problem it was solved at once. Thank you for everything.   

Cordial greetings. 
Ana – Madrid.
(Al Andalus Thalassa).
Click here for more information