About Us
Next Stop Almeria was established by us, Paul & Diana, in 2007 as a result of us "helping a few people out here and there" and apparently with great success, well so they tell us!

As a result of our "good deeds" we have received introductions to people that have become new clients and friends; and that chain continues to grow.
Next Stop Almeria has grown significantly over the years establishing "tried and tested" professional Property Management and Rental Services.
In 2009 the company expanded to encompass Property Sales and has a vast and varied portfolio.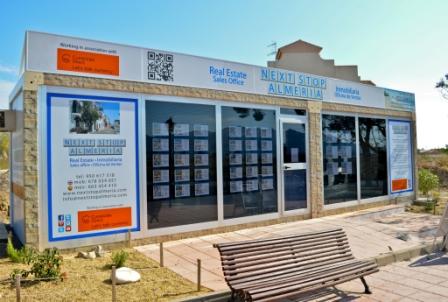 Having started as an internet based company, in June 2013 Next Stop Almeria opened a sales office in Los Gallardos.
Now, updating this information in July 2014, we have expanded again and taken on staff as our business has grown considerably and we will soon be having a satellite office in Denmark.

Please have a look at the Testimonials page for more recent comments and feedback on how others say we are doing - click here.
"Treat people as you would want to be treated yourself" has been a long standing belief of ours when dealing with clients and colleagues.
We find that by listening carefully to our clients' requirements and advising them accordingly, we can offer them a service that they are happy with, feeling relaxed and confident in us taking care of their affairs. Be it property search, purchase or ownership – Next Stop Almeria "your eyes & ears in Spain".
People may promise you the earth and tell you everything that you want to hear just to make a few Euros and that to us is not right. Whilst there are few guarantees in life Next Stop Almeria will guarantee . . .
·         To treat their clients fairly and honestly with their clients best interests in mind.
·         Provide their clients with clear information and keep them appropriately updated on a regular basis.
We hope that our philosophy works for you and look forward to being "your eyes & ears in Spain".
Meet The Team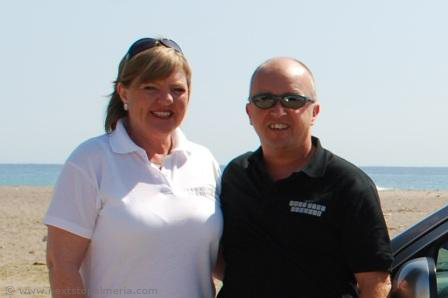 Next Stop Almeria was established in 2007 by husband and wife team Paul & Diana and they are now ably supported by Chantelle, Rob & Eileen.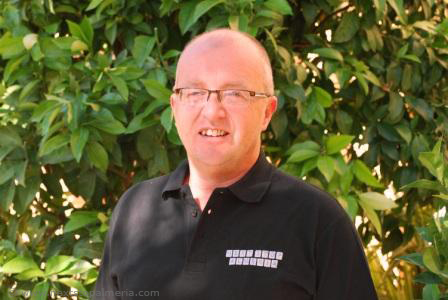 Hi, I'm Paul.

Having been self-employed since leaving school and also a self-confessed "workaholic", it is my job to ensure that our business runs smoothly, our clients are happy with the service they receive and that our business continues to grow.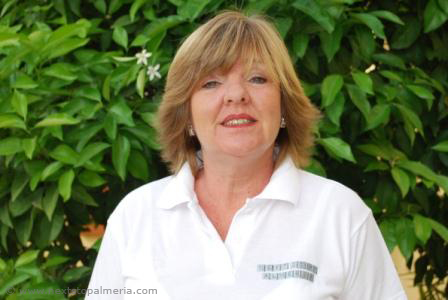 Hello, I'm Diana.

With 25 years experience in Catering Management, Administration, Sales and Marketing (not forgetting First Aid Officer, Fire Warden and Health & Safety Official) and I take care of the After Sales side of the business.

It is our belief that when you complete your purchase that that is not the end of our service and commitment to you and we will continue to assist as and when you need us.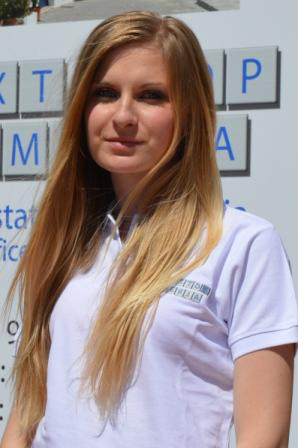 Hi, I am Chantelle.

Having lived in the Los Gallardos area since 2004 I have acquired a huge amount of knowledge and experience in many different aspects of Spanish life. Whether it be house or vehicle related or just dealing with the general paperwork that living in Spain can create, I am here to help.

While my main focus is to look after our Spanish clients, I am also on hand to assist Paul and Di.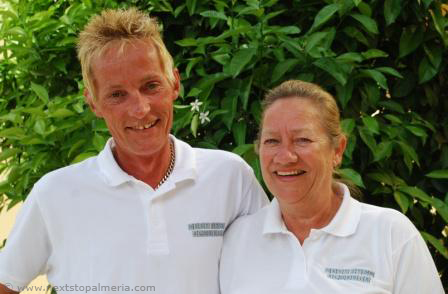 Hi, we are Eileen & Rob.

As the "Dynamic Duo" on the Domestic Side our main aim is to ensure that you and your guests have a hassle free holiday.  If it's dirty we clean it, if it's broken we mend it! If there is ever a problem detected within your property that we cannot personally fix we have a list of reliable professionals we can call upon.
View Larger Map

_________

If you cannot see a map above press F5 on your keyboard.